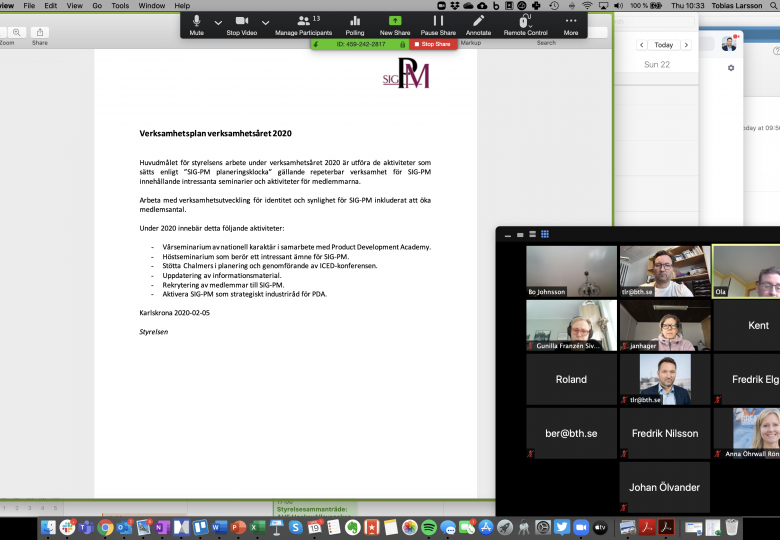 March 19, the annual meeting of SIG-PM was held. Instead of the planned seminar at Tetra Pak, which has been moved to the autumn due to COVID-19, the meeting was held online.
This also worked well!
The board was elected and operational goals were set. Specifically can be mentioned:
Plan and conduct two national seminars relevant to Swedish industry
Support Chalmers in the planning of the upcoming ICED conference.
The collaboration with Product Development Academy Sweden will be developed and SIG-PM aims to create a strategic industry council for PDAs.