Digital Twin, WebTurbine and Siemens product development in connection with the Annual Meeting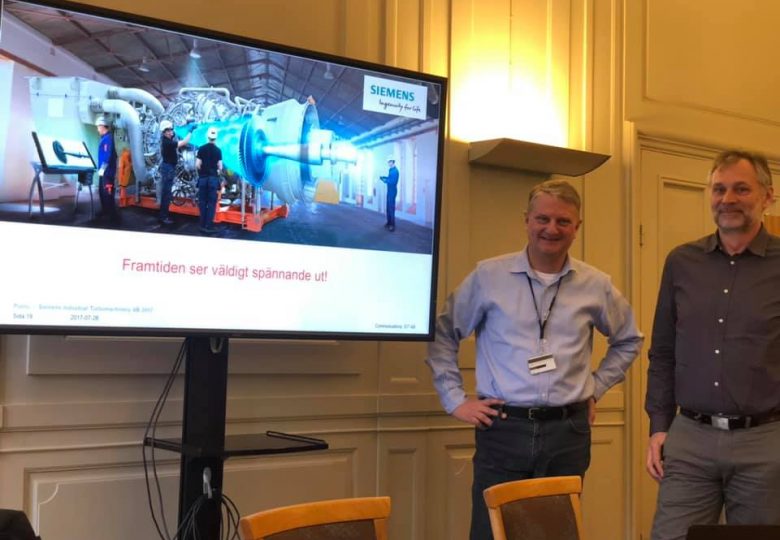 SIG-PM had an annual meeting for 2018 and in connection with this, a member workshop was arranged at Siemens Industrial Turbomachinery in Finspång.
Siemens and KnowIT contributed with presentations at the seminar, which in line with SIG-PM's operations focused on digital and model-driven product development. The presentations were as follows:
Anders Hellberg – Presented Siemens product range and told about how the market developed. Anders also talked about Siemens' future strategies.
Håkan Skeppe – Presented how to work in your product development both methodologically and "tool-wise" with digital CAE support etc.
Anna Sjunnesson – Presented WebTurbine which is Siemens online environment for simulation of turbines, integrated with the different models behind the tool. Anna also told how to develop model integration through research collaborations.
Roland Almgren (KnowIT) – Presented on information architecture for business and product development and how meta-models work as a structure
A very interesting member meeting and so also subsequent discussions about competence profiles of engineers who are trained and what continued focus the companies' product development is towards.
The day ended with a SIG PM Annual Meeting.
Read more about SIG-PM and membership here.
The day was a co-arrangement with Product Development Academy.