Seminar and Annual Meeting SIG-PM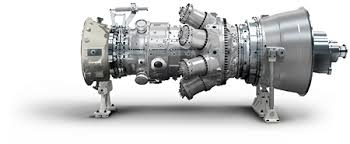 On the Siemens Sweden map, Finspång is one of the main cities. In Bergslagen in Östergötland, there is Siemens Industrial Turbomachinery, which manufactures world-class steam and gas turbines. Complete power plants are also designed here to produce electricity, steam and heat. Then the turbines themselves form the heart of the entire construction. The turbines are also sold as power sources for compressors and pumps, mainly in the oil and gas industry.
For you as an end consumer, our products include cooked food, hot showers and lit lamps.
Welcome to a seminar focusing on Siemens product development.
Anders Hellberg – Produkter och marknad
Håkan Skeppe – Produktutveckling
Ola Haakansson och Anna Sjunnesson – FMI/FMU och Webturbine
Roland Almgren – Informationsarkitektur för verksamhets- och produktutveckling (KnowIT)
When: 2019-03-14, 10.00 – 12.00
Where: Finspång Slottet, Siemens, Finspång
Cost: Free for SIG-PM/PDA members
Registration: https://bit.ly/2BA4UNJ
For more info: Tobias Larsson, tlr@bth.se, +46 (0)455 38 55 25
In connection with the seminar, annual meetings are held in SIG-PM 13.00-15.00, and Product Development Academy 08.00-09.30.