Seminar: Model-driven product development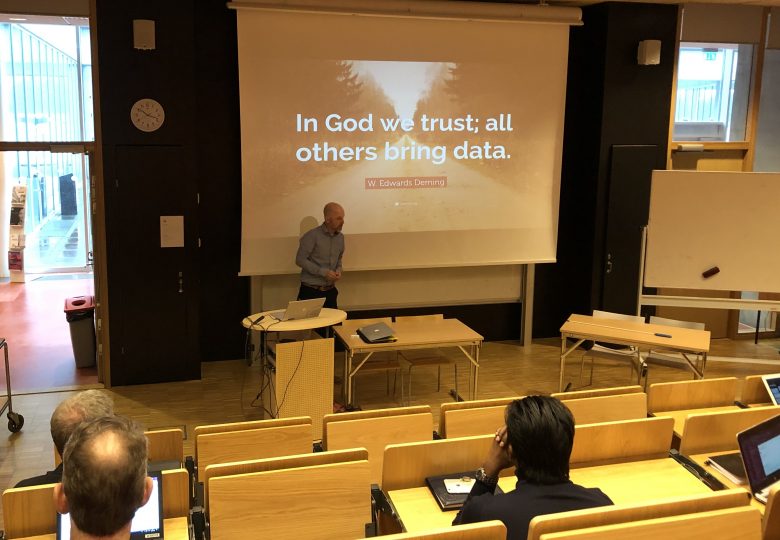 Since 2013, BTH, together with business partners, has run a research project with a focus on model-driven development and decision support focused on supporting the development of tomorrow's sustainable product-service solutions. The project will end in March 2019 and results will start to be available. In collaboration with SIG-PM and the Product Development Academy, the project held a results session focused on how a model-based approach can be used in product development.
Professor Tobias Larsson (also chairman of SIG-PM) welcomed and introduced SIG-PM and the research profile MD3S before three research presentations and a deeper case discussion began.
First out was Dr. Johan Wall with a presentation on "Simulation Driven Design", followed by Associate Professor Sophie Hallstedt with a presentation on "Sustainable Product Development". Associate Professor Marco Bertoni then talked about "Value Driven Design" before Johan Wall went through cases from Volvo CE, Dynapac, GKN Aerospace and Tetra Pak and how a model-driven approach is used in the digital decision-making environment "Decision Arena".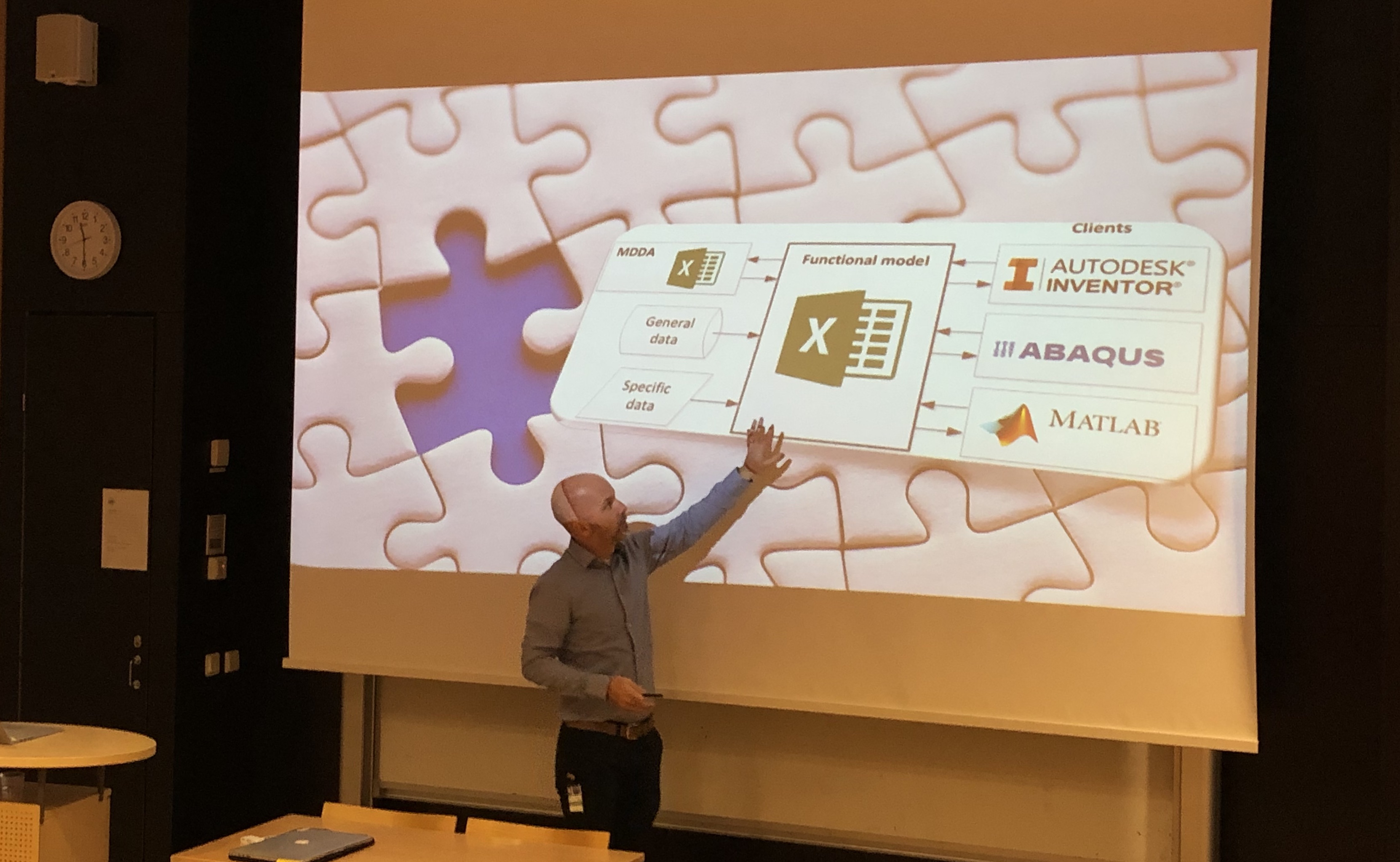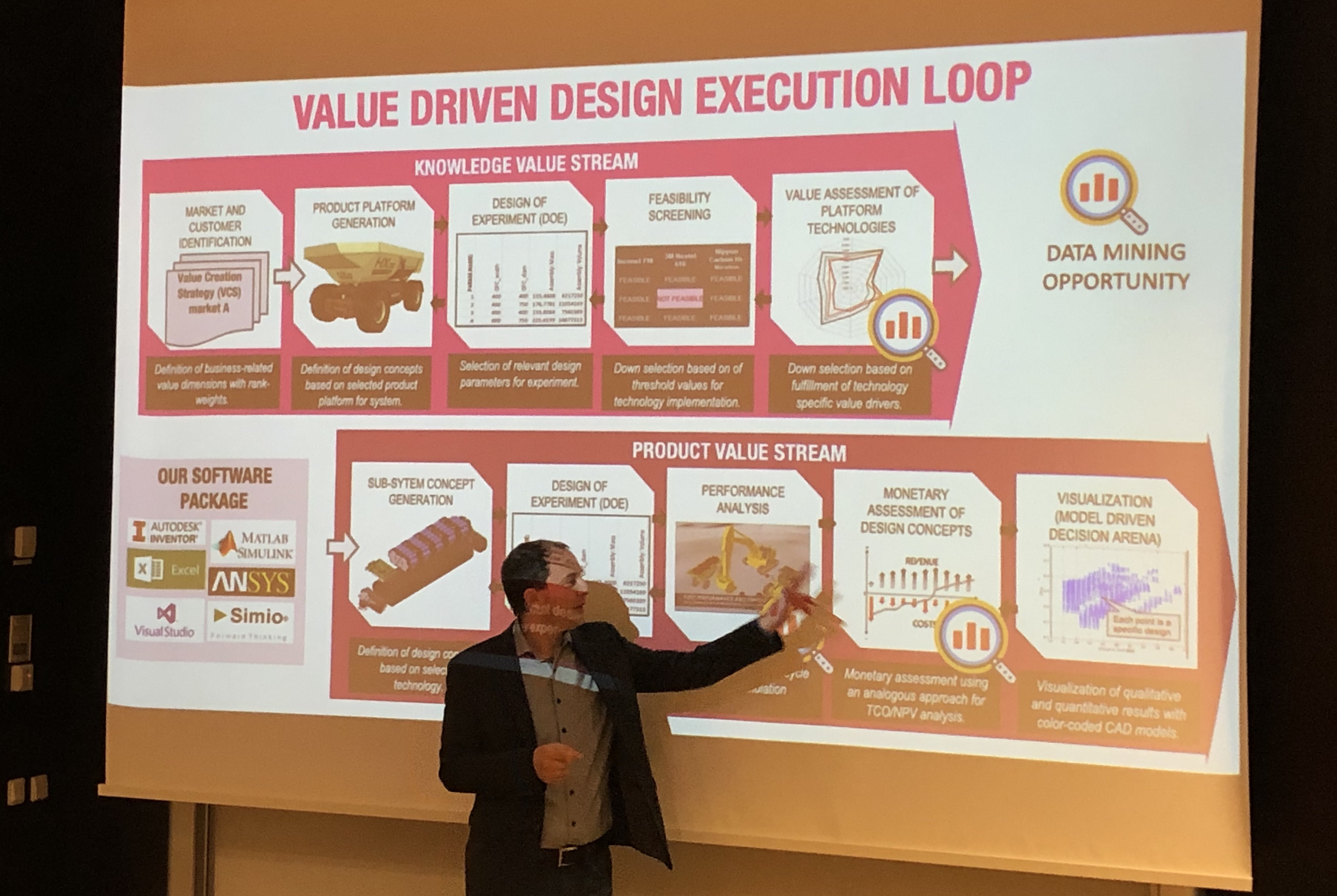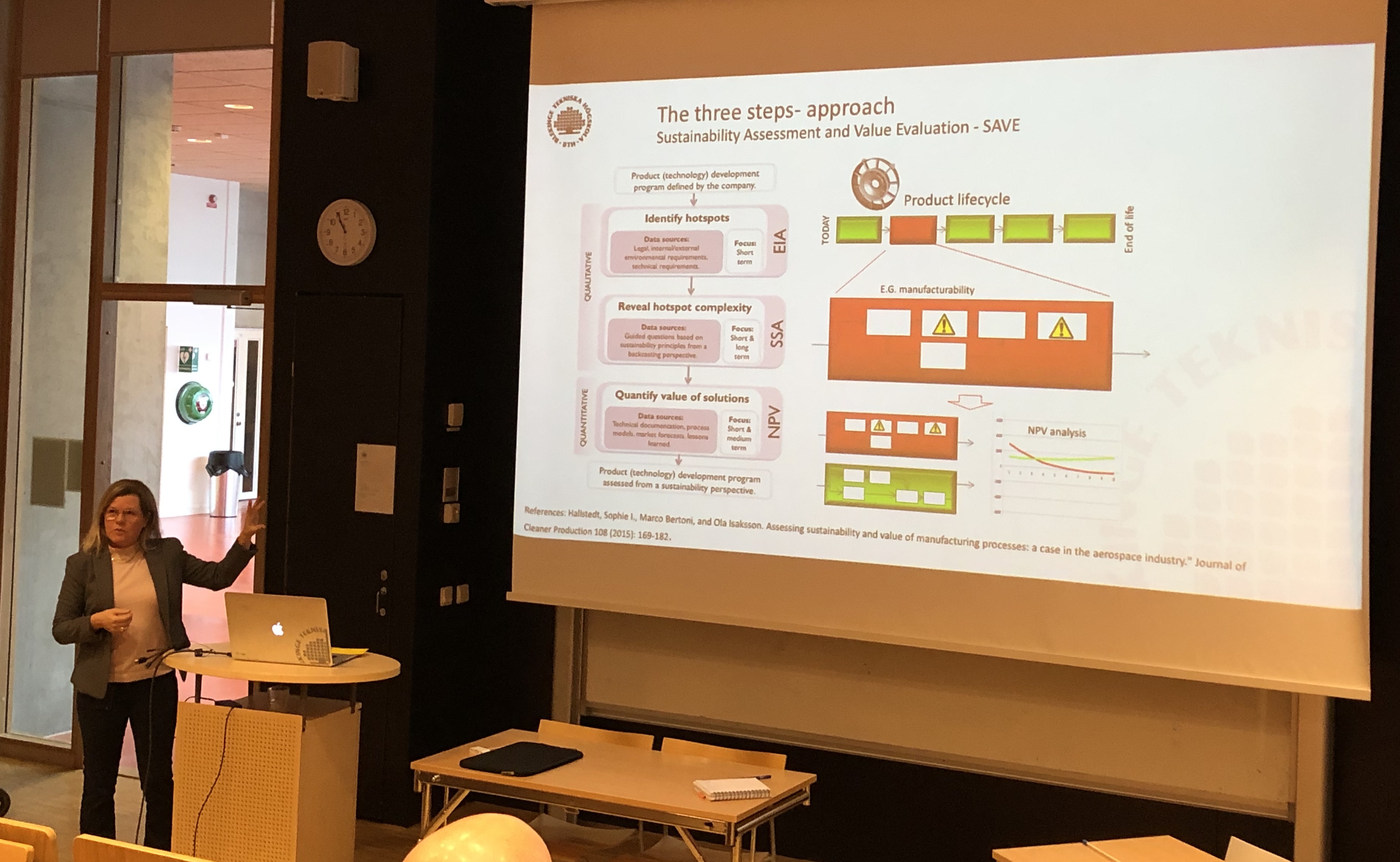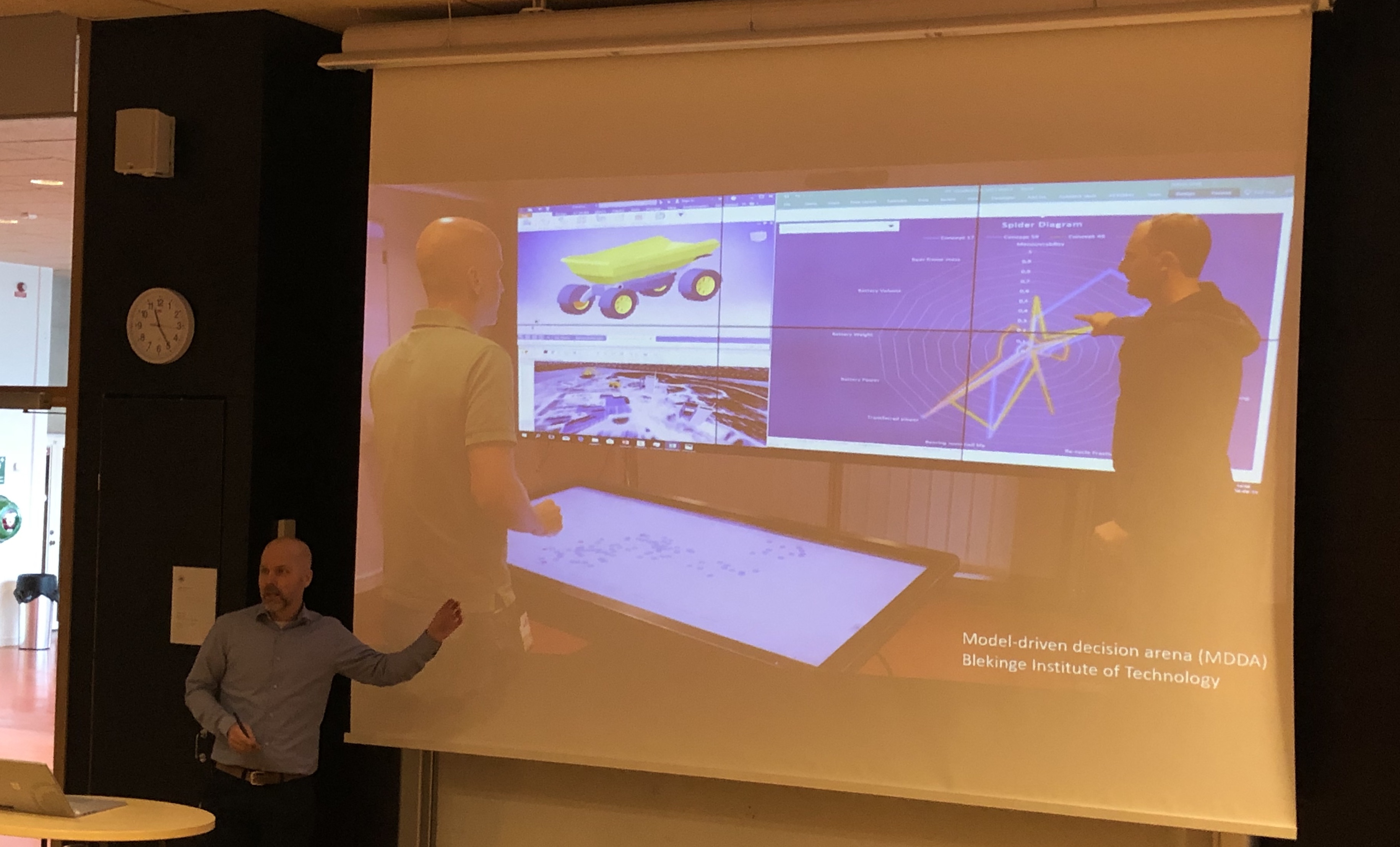 The open member seminar was followed by a working meeting for the SIG-PM board.