Seminar and Annual Meeting SIG-PM 19/3 2020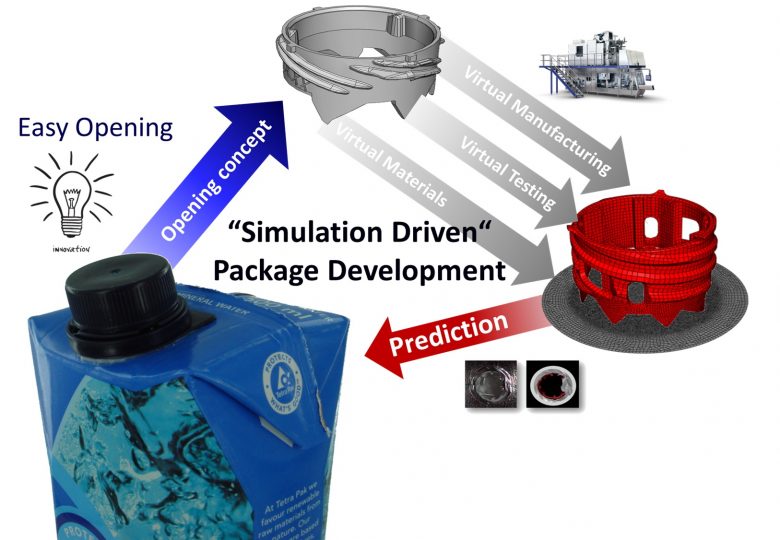 Digital Product Development and Simulation
!!!! THE SEMINAR IS DELAYED DUE TO COVID-19. !!!!
!!!! THE ANNUAL MEETING WILL TAKE PLACE 10-12 (INFO BY MAIL) !!!!
Welcome to a SIG-PM seminar focusing on product development and simulation hosted by Tetra Pak
Tetra Pak is a world leader in process and packaging solutions for food. In close collaboration with customers and suppliers, we provide safe, innovative and environmentally friendly products that reach hundreds of millions of people in more than 160 countries every day. Tetra Pak has over 24,000 employees worldwide and attaches great importance to responsible leadership and sustainable corporate strategies.
Tetra Pak are specialists in complete solutions for processing, packaging and distributing food products. The solutions are specifically developed to manage resources as much as possible. Dairy products, beverages, ice cream, cheese, food, vegetables and animal feed are examples of products that can be prepared or packaged at their process and packaging lines. Tetra Pak focuses on keeping all consumption of raw materials and energy to a minimum during both the manufacturing process and distribution. The process solutions are also designed to treat the products carefully.
In this seminar, Tetra Pak talks about her work with simulation-driven product development via 4 lectures, as well as a tour.
In addition to this, Tetra Pak's operations are framed by a presentation on GKN Aerospace and Scania's challenges in the area, and a report on product development challenges for 2040 is presented.
Welcome to a seminar organized by SIG-PM!
>>DOWNLOAD PDF AGENDA INVITATION HERE<<
>>Register here: https://bit.ly/2uGkxCV<<
When: 2020-03-19, 10.00 – 15.00
Where: Radisson Blu Hotel (Hedvig Möllers gata 2, 223 55 Lund)
Cost: Free for SIG-PM/PDA members (become member here https://www.sigpm.se/om-sigpm/), others 200 SEK
Agenda:
10.00-10.15 Välkomna och intro till SIG PM | Tobias Larsson, ordförande SIG-PM
10.15-11.00 Scania och GKN Aerospace
Industrial Challenges and practices for Realising Digital Design and Development
Ulf Högman (GKN) och Kent Johansson (Scania) delar med sig om gemensamma utmaningar.
11.00-12.00 Tetra PAK och Simuleringsdriven Produktutveckling
Simuleringsdriven Utveckling I Förpackningsindustrin – "The way we work"
Peter Grantinge (Director Materials & Package Analysis & Pilot Plant)
Strategier för Modelldriven utveckling i Förpackningsindustrin
Louis Carlioz (Development Engineer A)
Förmågor för modelldriven utveckling i Förpackningsindustrin
Fredrik Lago (Capability Manager)
12.00-13.00 Lunch med mingel till anmälda deltagare
13.00-13.30 Tetra PAK och Simuleringsdriven Produktutveckling (forts)
Case/arbetssätt för Modelldriven utveckling i Förpackningsindustrin
Eskil Andreasson (Technology Specialist)
13.30-13.50 Presentation PD 2040 Rapport
Ola Isaksson (Chalmers) presenterar rapporten från workshopserie om produktutvecklingsutmaningar för 2040.
13.50-14.30 Panel och förberedelse av SIG-PM white paper
Tobias Larsson (BTH) och Jenny Janhager Stier (KTH) faciliterar en paneldebatt med dagens föredragshållare kring framtiden för produktutveckling. Detta fungerar också tillsammans med input från åhörare på plats som start för ett SIG-PM white paper kring ämnet.
14.30-15.00 Factory Tour Tetra Pak
Registrering: https://bit.ly/2uGkxCV
Mer information: Tobias Larsson, tlr@bth.se, +46 (0)455 38 55 25
I samband med seminariet hålls årsmöte i SIG-PM 15.00-16.00.
>>KALLELSE TILL ÅRSMÖTE INKLUDERAT HANDLINGAR HÄR<<
Ett samarrangemang mellan SIG-PM, Product Development Academy samt samverkande akademi.